Why choose Top Virtual Employee Services for your business?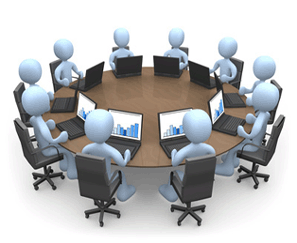 Virtual Employee Services means if a project needs specific skills for a limited period by the ideal approach, complete control, and management with no employee liabilities. In this service, employees are not physically present in the office but located in offshore locations. There are various ways virtual employees can add value to the businesses.
Benefits of Outsourcing Virtual Employee Services at IOGOOS Solution:
Hiring virtual employee business owners can save time. The virtual assistant gives you the support you need to thrive during busy times.
Virtual assistant services help to grow your business by enhancing skills, operational efficiency, and productivity. It enables companies to save on costs and achieve better results.
Hiring optimal virtual employee services gives benefits of flexibility and money savings.
Fixed costs will reduce after hiring an optimal virtual employee. because getting the same high quality that they would expect from a dedicated full-time employee.
Utilizing virtual employee services can save your business time and money and contribute to the growth of your business.
By hiring a virtual assistant service, you don't have to struggle with attrition and spend bleeding cash flow to manage your staff.
These are just five ways a virtual assistant can make your organization more effective. When you hire a virtual employee in India at IOGOOS Solution, we help you to double your productivity. We have a team of virtual employees ranging from designing, developing the website, Mobile app developer, Digital Marketing services for every business industry, and many more.
At IOGOOS Solution, the Project manager ensures that your virtual assistant is in complete control. We understand the requirement clearly so that it diminishes the burden of various tasks. Our service includes low operating costs, 24*7 telephone support, high experts. Right now, you can emphasize important projects instead of wasting your time doing daily responsibilities. Due to an exceptional growth opportunity, it can help you get online personal assistance services at a much lower cost. the virtual assistant is capable of reporting and working in collaboration with small and big business owners and entrepreneurs.
Many companies in India offer cost-effective and consistent virtual assistant services to clients all over the world, IOGOOS Solution is one of them. The company of assistant employment offers increased tremendously. The goal of making the clients happy and satisfied in late business. Hiring a digital employee is fairly easy these types of days. Using the advancement associated with the internet, finding digital employee outsourcing services for your company is achievable anywhere in the particular world now. Whether you reside on a beach or even in a certain deserted area, a person can hire a digital associate with ease.
IOGOOS Solution has always proved to be one of the best in outsourcing in Virtual Employee Services with highly satisfied customers worldwide. As all the employees are busy doing some other work their virtual assistant will assist their entire consumer. We have a team of experts that deliver the best assistant services. In today's economic situation, more and more people tend to find the best way to improve their services and provide quality results to clients. We help without needing to worry about spending time and money on maintaining them.
Also Choose: Laravel Development Company in India