Why choose Laravel Development Company instead of Codeigniter in 2020?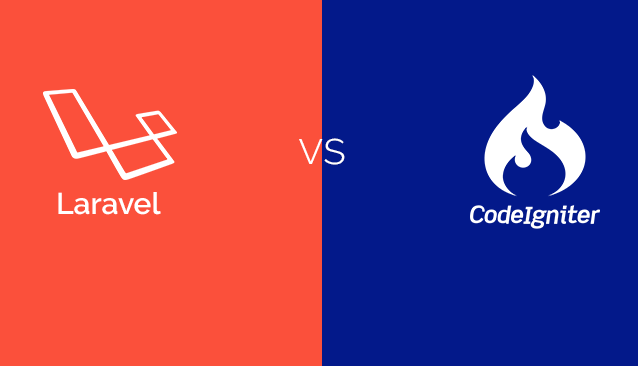 Developing a personal or commercial project brings many challenges. All projects require specific common characteristics such as route management, access to the database, organization of the project structure, security, etc. In addition to this, each system has features and logic specific to the system. It is why developers use frameworks. It helps us cover these common characteristics so that we can use the extra time to focus on our application's logic. If you want to design an online shop app or website with Laravel, make sure the Laravel Development Company gives proper attention to the use of the Laravel framework. When it comes to online stores and retail, nothing is better than Shopify.
Therefore a framework should be a fundamental and indispensable part of your development if you want to create modern applications and be efficient. And that is why it is essential: choosing the right framework. An ethical framework must offer development and an active community, and proper documentation complies with standards, good development practices, use of modern technologies of language and the ecosystem, etc. It is also easy and fun to use.
Laravel and Codeigniter are very easy to learn to use, but there are significant differences. However, we will tell you why you should choose a professional Laravel Development Company and to ignore the use of Codeigniter.
Why you shouldn't use CodeIgniter
CodeIgniter has several shortcomings that are no longer justifiable in 2020. Although it's new version may solve some of these problems, it is still very far from a PHP framework in 2020. Compared to the Laravel framework, CodeIgniter has complex standards and characteristics.
Laravel is a free, open-source platform that makes it wholly inexpensive and simplifies the complexity of building a complete code-maintainable application. The Laravel Development Company provides you with an integrated Laravel project environment that greatly simplifies things for application developers. It provides a hassle-free way of coding for web development and saves you from complex programming tasks.
CodeIgniter ORM is very poor.
Laravel is a great ORM, with many features and constant development. On the other hand, CodeIgniter does not have a correct ORM, which it has looks more like an SQL query constructor with an OOP interface. In the Active Record pattern, you can interact with the database tables as if they were classes and with the rows as if they were objects. With more than 20 library varieties, Laravel is efficiently divided into various and unique modules. The advanced PHP systems adopted by Laravel allow for a friendly and responsive experience during web development. This aspect has maximized the acceptance of professional Laravel development services in the web development market.
The Laravel framework is created to assist hundreds of development contexts. This framework is created to fit in naturally. Are you looking for the best e-commerce platform? Want to open your online store? Choose the Shopify development company and facilitate your business growth at affordable prices. Shopify is a Canadian e-commerce platform aimed at offering you the best online retail experience.
Community and active development
Both frameworks have a reasonably active community and support. However, at the development level, Laravel has almost three times as many collaborators as CodeIgniter. In the same way, Laravel has more commits and versions than CodeIgniter. It also doesn't take long to review the source code to realize that Laravel's system is far superior. It has many more features and more excellent coverage of automated testing. Also, you will find many more packages for Laravel and a lot of material to learn Laravel. It is why choosing Laravel Company for web development is always ideal.
Laravel is very easy to learn.
While both frameworks are prevalent, Laravel is gaining more and more popularity, while CodeIgniter's demand decreases. Maybe in the future, there may be a PHP framework that competes against Laravel, but it will not be CodeIgniter. Change is sometimes hard, but change often means evolution. And this is the case with Laravel. When you begin to understand it and use it in your projects, you will realize that you do not want to go back. Apart from Laravel, there are several other ways to boost your business growth. One of them is undoubtedly the Virtual employee services. With it, you not only save overall business spending but also make your business process much faster.
2 responses to "Why choose Laravel Development Company instead of Codeigniter in 2020?"