X
Let Us Call You Back
Your phone number is kept confidential
and not shared with others.
JENTS
A PROMISE FOR BETTER FASHION!
JENTS 's Features
The best way to make great shoes is to have a great team. All our products are made in-house respecting our workers.
We consciously craft stylish shoes that take you from the beach to the red carpet, and everywhere in between, so you can keep your focus on the long game.
Your footwear becomes one less thing to distract you from living yours dreams, whatever that looks like for you.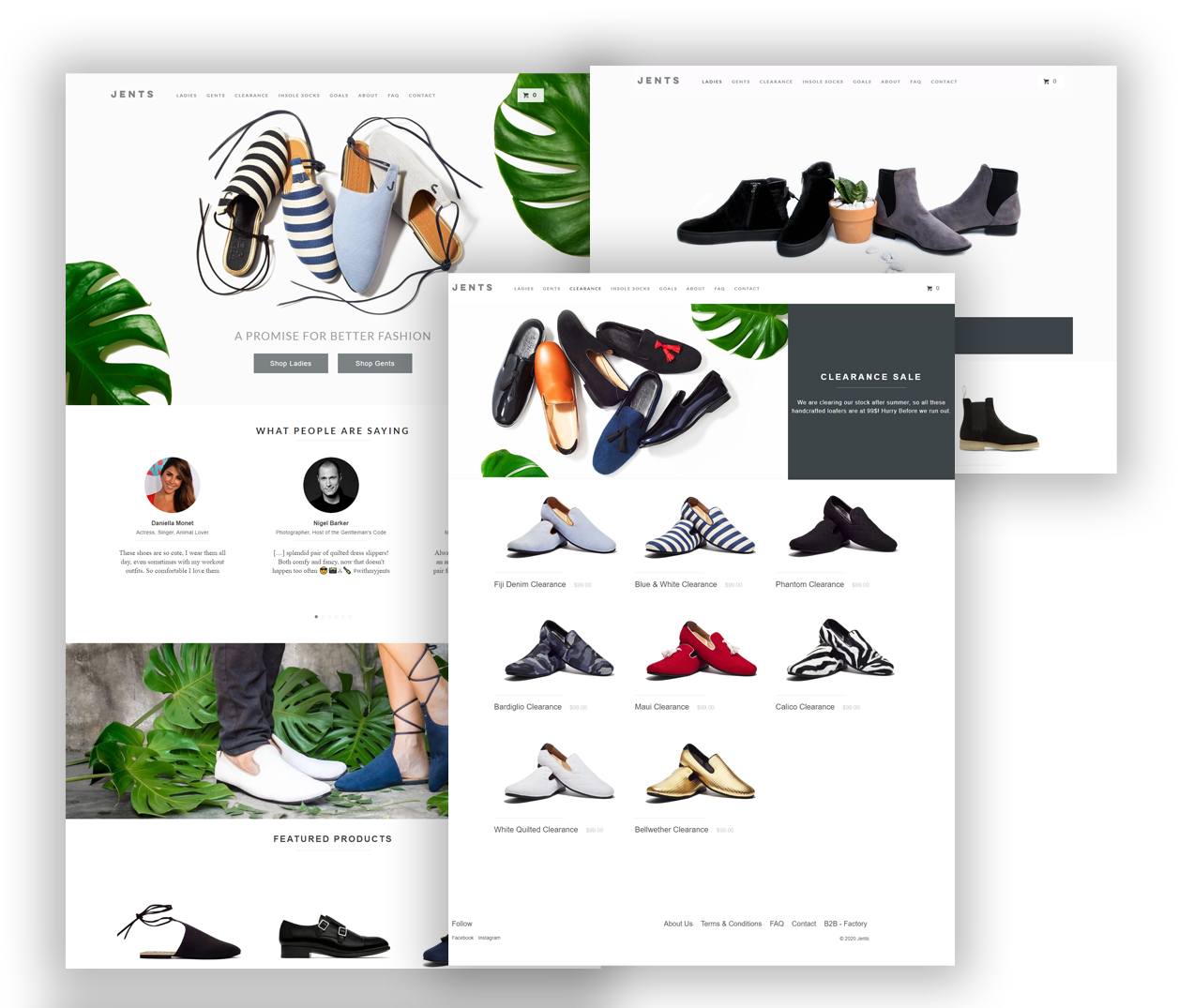 JENTS
Shopify Framework Website – Automobile website design
Established by Belgian Canadian shoe designer Andrew Durot, JENTS is the unlikely result of a colorful childhood growing up around the fashion industry and an unfortunate family tragedy. Andrew was expected to take over the family business, but those dreams were put on hold when his older brother was killed in a hit and run accident, sending his life on a different path.
Additional Features
RESPONSIVE & RETINA READY
JENTS has all the pages needed to build a website
let's do great things together
4.9 / 5.0
By 2000+ customers for 7000+ Web and Mobile App development projects.