X
Let Us Call You Back
Your phone number is kept confidential
and not shared with others.
BELL HELMETS
A LEGACY OF CHAMPIONSHIP AND CONFIDENCE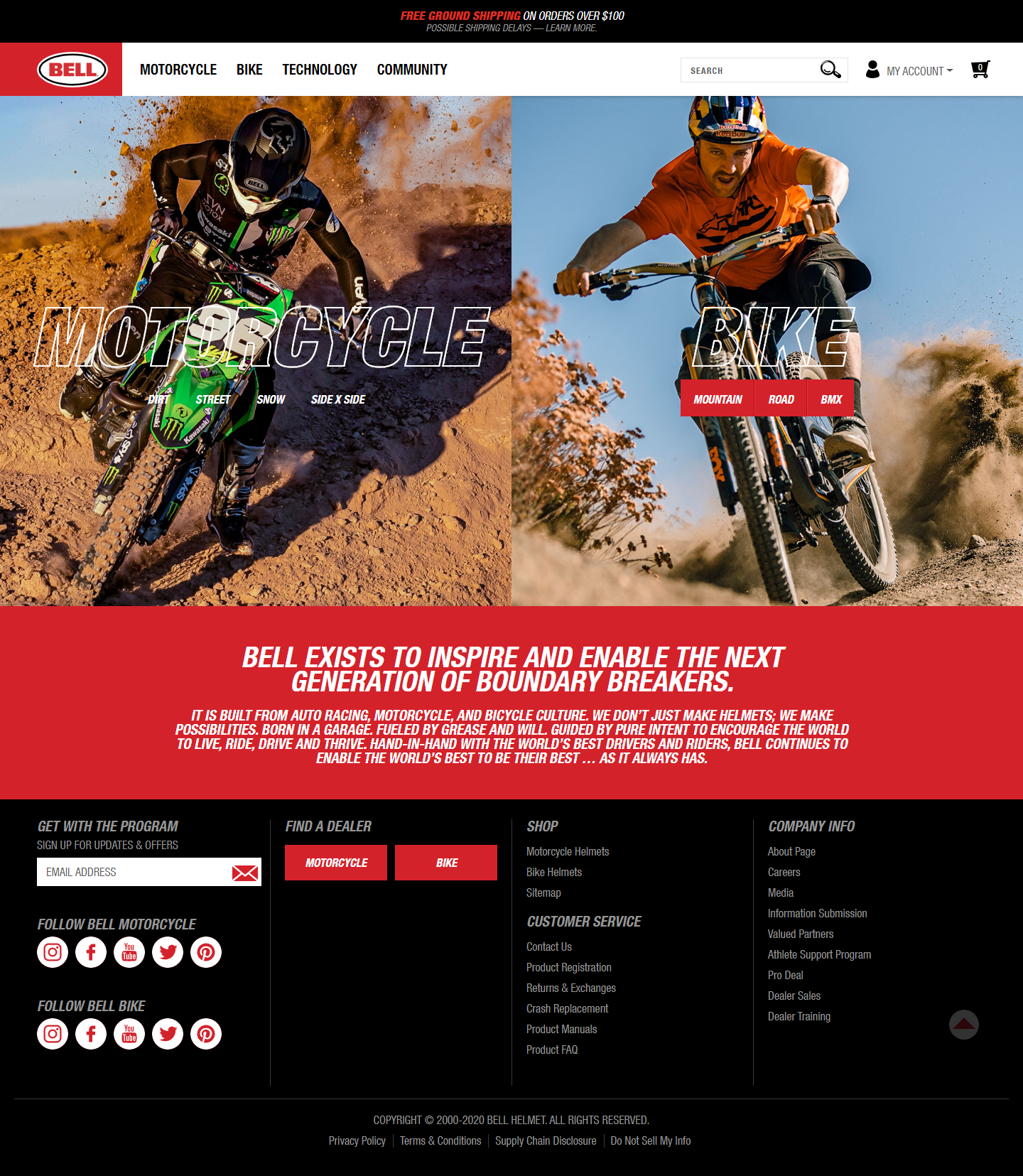 BELL HELMETS 's Features
 It is built from auto racing, motorcycle and bicycle culture. We don't just make helmets; we make possibilities.
Guided by pure intent to encourage the world to live, ride, drive and thrive. Hand-in-hand with the world's best drivers and riders, Bell continues to enable the world's best to be their best … as it always has.
What's important to our customers is what's important to us. Places to ride and compete, substance over fashion, performance over pose. We seek to celebrate utility, keeping it authentic and sharing the resulting energy.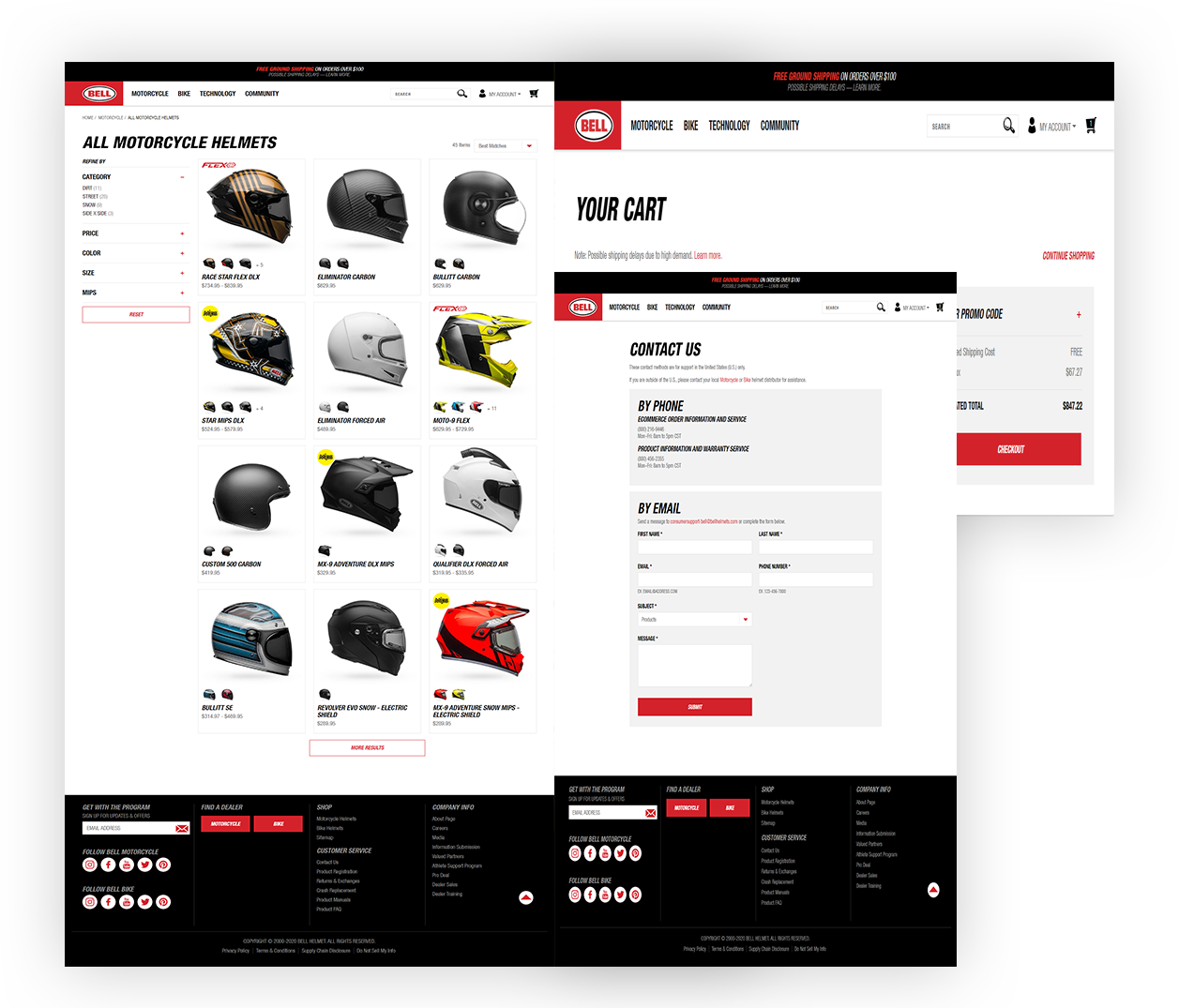 BELL HELMETS
Magento Framework Website – Helmets Website Design
It's no coincidence that Bell is both the first name in speed and the first name in helmets. Born in the 1950's California hot rod and racing scene, Bell founder Roy Richter built an entire industry anticipating the unmet needs of those with a speed-hungry disposition. People wanted to drive fast … he corralled all the go-fast parts he could find into the world's first speed shop. They wanted to race … he built them race cars.
Additional Features
RESPONSIVE & RETINA READY
BELL HELMETS has all the pages needed to build a website
let's do great things together
4.9 / 5.0
By 2000+ customers for 7000+ Web and Mobile App development projects.